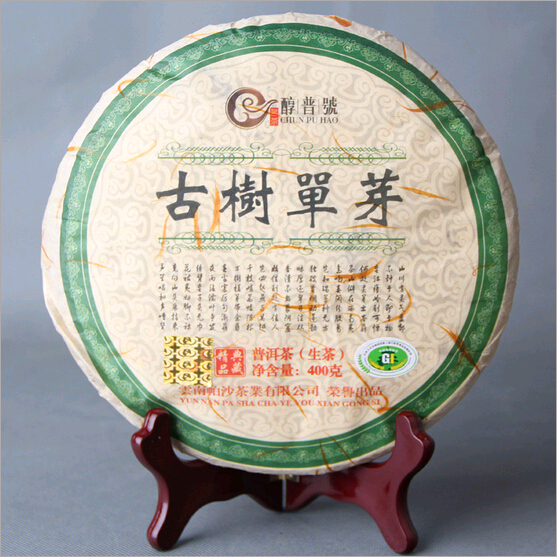 Click to see details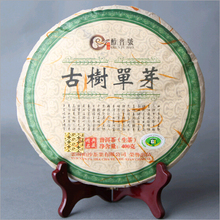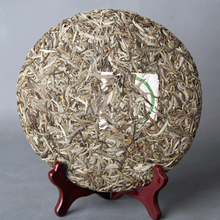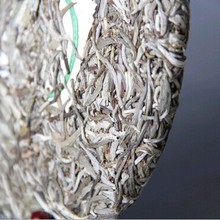 About Pu'er
Yunnan Pu'er – Aged Big Leaf Tea
It's the life in Pu'er that makes it so special.
The rich nutrition of the ancient big tea leaves combined with the unique curing process makes Pu'er the healthiest tea.
Ageing Process
In the tropical Pu'er fields and forests active microbes thrive on the fresh moist leaves.
After we pick our Pu'er we allow it to develop and mature through a curing, or ageing process.
This process allows the active microbes to grow and flourish creating the ingredients that give Pu'er its many health benefits.
Tea Life, Tea Chi
It is this Tea Life, or Tea Chi, which make Pu'er renowned as a Traditional Chinese Medicine (TCM) with restorative powers.
The secret curing process, which has been guarded by Chinese tea masters for over a thousand years, is what led the tribal tea-growers in the mountains of Yunnan to call Pu'er;
'The Living Tea' or 'Tea for Life'
Over the centuries Pu'er has become known by many names:
Health Tea – Beauty Tea – Longevity Tea – The Treasure of Tea
History of Pu'er 'The history of Pu'er is the history of China.' Old Yunnan Saying
More than 1,700 years ago a small batch of Pu'er was sold to Tibet. It quickly became a daily necessity for Tibetans to supplement their basic diet of meat and cheese.
Tibetans say:
'Living without food for three days is better than going without [Pu'er] tea for a single day.'
Yunnan is a land of rugged mountains and steep valleys which meant that Pu'er was transported strapped to horses and could take months before it reached its destination.
This was the beginning of the Ancient Tea Horse Road and during the slow journey the Pu'er would naturally ferment.
The people enjoyed the richer full-bodied taste as well as the fragrant aroma, and the Pu'er we know today was born.
Over the centuries Pu'er has been a key player in the history of Asia and beyond:
For more than a thousand years premium Pu'er was offered to the Emperor of China as Tribute Tea.
The Chinese Imperial Army traded Pu'er bricks with Genghis Khan and the Tibetans for their strong horses.
Pu'er Money
Traders have used Pu'er bricks as money in China, Mongolia, Tibet and Russia.
Pu'er was even well known among the native people of northern Canada who were trading across the Bering Strait.
It was greatly prized by the Tang Dynasty, and today the best Pu'er per ounce sells at auction for many times more than the price of gold.
A Tea-Horse Caravan
Legally Pu'er If it's Pu'er it must be from Yunnan
Xishuangbanna, in South Yunnan alongside the Tibetan Plateau is the birthplace of tea and Pu'er is the genetic mother of all tea.
Pu'er is geographically unique to Yunnan and this classification is enforced by Chinese law.
Pu'er must adhere to several characteristics to be worthy of its name.
• It must be big-leaf from the Arbor tree
• The leaves must be sun-dried
• It must follow the unique ageing process
• It must be from Yunnan
Geographically Unique
The climate, soil and environment of Yunnan greatly influence the characteristics and complex tastes of Pu'er, making it impossible to recreate this tea elsewhere and very much a product of Yunnan.
Fermented maocha tea produced in Hunan and Guangdong, along the Laos and Vietnam borders, or anywhere else outside Yunnan falls short on quality requirements and therefore is not classed as Pu'er.
In 2008 the Chinese government declared Pu'er tea as "a product with geographical indications". This restricts the naming of tea as Pu'er to tea produced within specific regions of Yunnan Province.
Benefits The Tea of Life
Pu'er can be very beneficial to your body and mind but like all remedies you must use it properly:
Pu'er After Meals
Pu'er has been described as a 'slimmer's' tea because it eats unwanted fat in your body. Pu'er tea is an excellent digestif and therefore the ideal drink to relax with after a meal. It has been appreciated after meals by Tibetans, the indigenous tribes of Yunnan and the Chinese for centuries. Regularly drinking Pu'er tea helps you lose weight.
See: Weight Loss Tea
Pu'er Helps you Sleep
Pu'er has a high level of theanine; the tea particle that relaxes and gives you that calming effect.
Pu'er is also very low in caffeine, so a lightly brewed cup of Pu'er is also ideal before bedtime. The nurturing velvety texture of Pu'er gives you a warm soothing effect for a peaceful night's sleep.
Pu'er Eases an Upset Stomach
Pu'er is well-known for its benefits to the digestive system because it increases the juices released in your body to aid and ease digestion, and also alleviating
constipation.
See: Aid Digestion Tea
Pu'er After Alcohol
Pu'er tea is renowned among the indigenous tribal people of Yunnan as the best means to combat the damage caused after drinking alcohol.
Pu'er helps soothe a hangover by re-hydrating your body but most importantly it gives the liver a helping hand to repair itself so it can do its job better; processing toxins and poisons and getting you back to your best.
Taste of Pu'er Taetea Pu'er – A World of Taste
Pu'er is a full-bodied silky tea with a slight sweet aftertaste. The taste and aroma of Pu-er has been likened to a deep breath of fresh air in a springtime pine forest after heavy rains.
The flavor and bouquet of Pu'er is reminiscent of the place it was grown and the house it was fired – bamboo, flowers, nuts and spices brought to life with every sip.
Pu'er Harmony
All Taetea Pu'er has great character and our tea masters use their highly tuned senses of taste, smell, sight and even touch to harmonize the different Pu'er flavors and guarantee that the Pu'er taste you love is the taste you get in your cup, every time.
It can take time to develop a full appreciation for the exotic complex flavor of Pu'er. As it takes time to produce the great tea itself or develop a palate for fine wine.
A World of Tastes
But, in many ways, describing the taste of Pu'er is like trying to explain the color 'green'. Green is distinct from any other color, yet it has many different shades as there are many flavors to Pu'er.
The variety of flavors of Pu'er is without a doubt the most exotic among teas. To experience a world of tastes from the lush mountains of Yunnan you'll have to try for yourself.
Please see Our Products to explore Taetea's wide range of great Pu'er tea. To appreciate the taste of Pu'er you must buy quality.
Forrest Gump Supermarket and the Menghai Tea Factory have been making the world's best Pu'er for over 70 years.
Quality Pu'er Forrest Gump Supermarket – Over 70 Years of Quality Pu'er
Pu'er is a delicious healthy tea filled with tea chi or energy, and good quality Pu'er can make you feel great.
The Chinese know quality Pu'er when they drink it. Ours is the Pu'er tea of choice for the millions and millions of satisfied customers who've made Taetea China's favorite Pu'er for over 70 years.
Perfect Pu'er
Our tea masters, steeped in centuries of Pu'er culture, use their experience and highly-tuned senses to make sure you get the perfect cup of Taetea Pu'er every time.
Look – See when the leaf is ready for picking
Hear – Listen and know when the leaves have been fired just right
Touch – Rub and twist the leaves tenderly to loosen the tea flavors
Smell – Inhale the refreshing aroma after steeping the leaves
Taste – The true quality of Pu'er can only be revealed when the tea is tasted
Our tea masters know how to create the Pu'er Forrest Gump Supermarket you love.
For guaranteed quality every time, we are the name you can trust – Just choose Forrest Gump Supermarket .
Serving Suggestions Your Pu'er, Your Way
Our suggestions for making a great cup of Taetea Pu'er:
1. Fill your teapot or other container to 1/4 or 1/5 of the capacity. We suggest a small pot suitable for many short infusions.
2. Awaken the tea: Soak the tea leaves in boiled water for up to 10 seconds. Then throw this brew away.
3. Infuse the tea leaves with freshly boiled water again for five seconds and pour this second brew into your teacup for a perfect cup of Teatea Pu'er.
4. For further infusions the brewing time depends on your own taste preference – the longer you brew the stronger the taste.
5. Because of the quality of Taetea Pu'er, it can be brewed many times, up to 30 cups. Simply keep adding freshly boiled water, and experience a different taste sensation with each brew.
6. Follow these brewing guidelines to fully appreciate the superior quality and flavor of Taetea Pu'er.
Pu'er is the most versatile of teas – you can steep for 30 seconds or as long as 30 minutes, just find the right taste for you. Pu'er rarely gets bitter and you can drink cup after cup…enjoy.
Other Serving Suggestions
Pu'er, like all tea in Asia, is enjoyed by just adding water. And passionate Pu'er lovers insist that Pu'er is best drunk using this traditional method.
However, many new drinkers of Pu'er like to give their tea a new twist.
Over time we've heard of a variety of new ways to enjoy Pu'er:
The Cantonese who settled in California often add dried osmanthus flowers, pomelo rinds, or chrysanthemum flowers to the pot, to add a lightness and a fresh fragrance to the Pu'er.
You can brew wolfberries with Pu'er, or add ginger or lemon to give extra spice and help blood circulation.
Tibetans drink Pu'er with yak milk or butter, and a spoon of honey in your Pu'er is a great remedy for a head cold.
The Hani ethnic minority Pu'er growers often like to mix theirs with rice-wine alcohol (similar to moonshine or poitin in Ireland).
Making Pu'er The Living Tea – Tea for Life
Pu'er tea is one of the six classes of tea:
Green, White, Yellow, Black, Oolong & Pu'er
Unique Properities
Pu'er is China's most exceptional tea and it can take time to develop a full appreciation of the flavor just as it takes time to develop a palate for fine wine.
Pu'er comes from an ancient big-leaf Arbor tea tree and it goes through a special fermentation process so it has its own unique properties.
Fabulously Fermented
Fabulously fermented, Pu'er owes its enticing taste and its long list of health benefits mostly to the array of bacteria, molds and fungi that flourish in the tropics of Menghai, south Yunnan.
These simple organisms magically transform during the Pu'er fermentation process to make China's most interesting and exotic tea.
Hand Rolled, Sun-Dried
All Pu'er tea is made from maocha, an un-oxidized green tea from the Arbor broad tea-leaf. The leaves are withered, roasted, hand rolled, kneaded and left to dry in the sun, turned several times and finally graded.
How we blend our maocha depends on the Pu'er it is destined to become. Taetea blends the freshest young buds and shoots with mature broad leafs, mid-spring buds with average-sized leaves along with the finest pickings from the ancient 700 year-old Arbor 'King of Tea Trees'.
From our wide range of finely blended maocha we make two distinct types of Pu'er:
Raw Pu'er & Ripe Pu'er
Raw Pu'er Naturally Aged Big-Leaf Tea
Raw Pu'er is also known as sheng, uncooked or green Pu'er
5 Distinct Characteristics of Raw Pu'er
1. Arbor tea-tree leaves grown higher than 1700m (5577ft.) above sea level
2. An abundance of large leaves and spring buds
3. A sweet distinctive taste
4. Refinement of age
5. High in tea chi, positive energy from its good environment
The most important distinction of raw Pu'er is that it is compressed and then naturally aged over a long period. It is not oxidized prior to fermentation.
Depth Of Charachter
A complex taste, it is both smooth and sweet with lingering hints of smoke and wood. The aroma is the clean fragrance of plants plucked from a healthy forest. The brew is clear burnt liquor, tinged with a golden amber hue.
Exhilarating Nature
Raw Pu'er is the real prize for the avid collector or enthusiast, but Taetea has a wide range of raw Pu'er to suit every taste and budget.
The exhilarating nature of raw Pu'er is due to subtle factors at each stage of its process from our tree to your cup.
The unique terroir of Menghai – precise manufacturing techniques – optimum storage conditions and the advantage of slow ageing over many years all combine to give raw Pu'er its unique qualities and flavor.
The tea's active microbes, the natural humidity of south Yunnan, and the slow transformation makes the astringent young leaves mellow. This mellowing gives us a rich robust tea and a flavor that remains sweetly in the mouth.
Positive Energy Stores
Raw Pu'er has the highest levels of tea chi. Good raw Pu'er has great stores of positive energy in its leaves.
Vintage raw Pu'er takes years to gather its strength and brings powerful feelings of bliss and tranquility to the drinker.
High quality raw Pu'er can be stored for over a hundred years and today the best can sell at auction for thousands of dollars per ounce, many times the price of gold.
Ripe Pu'er Menghai Tea Factory Ripe Pu'er – Original & Best
Ripe Pu'er is also known as shou, cooked or black Pu'er.
In 1973 our Menghai Tea Factory invented a new method for fermenting Pu'er tea. This made it possible to produce Pu'er in a few months instead of years. It also did not pose the trials of natural ageing that raw Pu'er did.
New World Of Pu'er
This method was called 'Artificial Pile Fermentation' and it created a whole new world of Pu'er.
The method calls for the leaves to be oxidized before the fermentation process.
Then we set the maocha leaves into plies and gently spray them with a mist of water from our Yi Yuan Well. Finally we cover the moist leaves with a hemp cloth.
Heat and moisture are carefully applied to emulate the natural ageing process.
Optimum Conditions
The active microbes develop just as they would in nature, only in optimum conditions where they thrive.
For sixty to seventy days we keep the leaves in these conditions and regularly turn them while the heat and humidity are strictly monitored.
Deep Burnt-Umber Liquor
The result is a dark, reddish tea with a bold earthy sweet flavor; rich like freshly turned moist soil.
The aroma hints of the forest floor after a spring shower. And the deep burnt-umber liquor is tinged with a red-orange hue.
After a period in the drying room we press the Ripe Pu'er into bricks, mushrooms, cakes or whatever shape is desired.
Settle Flavor, Develop Character
If stored correctly Ripe Pu'er will age and mellow even further for up to ten years but it is ready to drink immediately after fermentation.
We age our Ripe Pu'er teas between one and ten years to let their flavors settle and characters develop.
Ripe Pu'er is the most popular today because it has a more balanced taste, which the majority of Pu'er drinkers prefer.
Pu'er Life Discover the Beauty of Teaism
'When the Buddha attained enlightenment, the first thing he did was laugh, and the second thing he did was ask for a cup of tea.'
Old Chinese Proverb
We live in a world out of balance. The first step to addressing that balance is to start with our selves.
If you change – your world changes
Pu'er is the world's healthiest tea. It helps you to
Replenish Revive Rebalance
Drinking nurturing Pu'er tea is a step towards your body's healthy balance.
Balance & Harmony
Only when we are balanced in our selves can we be in true harmony with our environment and our world.
Every day we chose to move towards healthier Selves and a healthier world.
From our tea fields to your kitchen, Taetea tries in every way to assist this move.
Fertility & Growth
Yunnan and her rainforests are among the most fertile places on the planet, where everything grows and loves to grow.
You can taste this nourishment in every cup of Pu'er.
The Connoisseur's Tea The Treasure of Tea
"A wandering mind spoils the tea – awareness and well-made tea are one in the same."
Old Chinese Proverb
Pu'er in China is often referred to as the connoisseur's tea.
There is a lifetime of new taste experiences in the world of Pu'er. The taste of Pu'er is considered by many tea enthusiasts to yield the most subtle and sophisticated balance of sweet, spicy, bitter and earthy.
Every Pu'er tea you sample will reveal a different fusion to savor and depending on year, season and blend each Taetea Pu'er will disclose its own personal nuance; from woodsy and floral to smoky and nutty.
Three Mouths of Tea
Literally, every cup of tea is completely unique.
Tea lovers in China like to experience the taste of their tea in three 'mouths' or stages:
Sweetness – Is discovered on the tip of the tongue
Tartness – Is recognized by the middle of the tongue
Bitterness – Is appreciated at the back of the tongue
This simple technique can be practiced to learn to fully taste of your Taetea Pu'er:
1. Breathe out
2. Take a sip of Pu'er
3. Let the tea rest in your mouth while you breathe in gently through your nose
4. Swallow the tea
5. Breathe out
6. Your retro-nasal passages will be filled with the rich aroma
Appreciate Tea, Appreciate Life
Understanding the different qualities of a wide range of Pu'er and the many aspects of the tea brewing and drinking ritual are all important.
Questions such as:
Which is the bestteaware?
Or, how long should I steep the leaves?
…Are important to appreciate the best taste, aroma and other qualities of Taetea Pu'er.
But we believe that the first step to becoming a tea connoisseur is in the mind.
Appreciate Every Moment
Taking the time to appreciate every moment in the tea drinking process is excellent practice for appreciating every moment of your life.
Tea and life are not so much things as a series of experiences. We can choose our whole lives to revolve around a scattering of big 'Hollywood' moments – graduation, wedding, births of our children – or we can savor and enjoy a million wonderful experiences every day.
Pu'er is beneficial as a health supplement and a nourishing hot drink but if you have the time and want to develop your Pu'er experience into a meditation and an art-form then please see the links below…
Average Star Rating:

0

out of 5 (0 Ratings)
Feedback Rating for This Product
Positive (0%)

5 Stars (0)

4 Stars (0)

Neutral (0%)

3 Stars (0)

Neutral (0%)

2 Stars (0)

1 Star (0)
| Shipping Company | Shipping Cost | Estimated Delivery Time |
| --- | --- | --- |
| | | 3 - 7 days |
| | | 3 - 7 days |
| | | 5 - 14 days |
| Post Air Mail | Free Shipping | 15 - 45 days |
Return Policy
If the product you receive is not as described or low quality, the seller promises that you may return it before order completion (when you click "Confirm Order Received" or exceed confirmation timeframe) and receive a full refund. The return shipping fee will be paid by you. Or, you can choose to keep the product and agree the refund amount directly with the seller.

N.B.: If the seller provides the "Longer Protection" service on this product, you may ask for refund up to 15 days after order completion.
Seller Service
On-time DeliveryIf you do not receive your purchase within 60 days, you can ask for a full refund before order completion (when you click "Confirm Order Received" or exceed confirmation timeframe).
---
Most Popular from Category
---
X
Do you know that you can
save up to 90%
on your
online shopping, buying directly from manufacturers?
And it is very easy:
Go to Alibaba.com and enter the wanted item into search field.
Having made your choice, click "Contact supplier" button on the right
On the next page enter your request and click "Send" button.
Upon clicking you will be asked to get registered. Do it and wait for the reply.
ARE YOU READY TO SAVE UP TO 90%?
GO TO ALIBABA